Recently I was lucky enough to be present on this shoot with Sarah Silver. I learnt many things that day but also a new idea of how to use Capture One Pro 8 with Dropbox, or any other similar cloud sharing service.
At the start of the shoot everyone present on set (who needs access) is added to the days' shared Dropbox folder, then any selects from the shoot are placed in there, so everyone can see the final images. This is a very simple way of collaborative sharing in a studio if you don't need the advanced features of Capture Pilot.
In this case, a specific Process Recipe is created in Capture One Pro 8 that outputs directly to the shared Dropbox folder. So at any point, this can be selected and certain images processed directly there.
Save a file to the Dropbox folder on your computer, and it will synchronize automatically to your mobile device. Cloud file sync is available on multiple devices and platforms, from Windows and Mac to mobile devices like iPhone, iPad and Android via the Dropbox mobile app. DropBox works by having a local cache of the cloud folder contents. If you have two computers using the same DropBox account, each has a local cache of that cloud folder. The risk is that changes you make in one of those local caches does not get synchronized up to the cloud folder, and then the second computer does not get those updates. Dropbox helps people be organized, get in sync, and stay secure with their teams. Be organized Bring traditional files, cloud content, Dropbox Paper docs, and web shortcuts together in one place, so you can organize and tackle your work efficiently.
Therefore I wondered if there was any way to automate Dropbox to do other tasks? For example posting to Social Media. A quick web search supplied me with what I was looking for: Wappwolf.
Wappwolf can apply certain rules to a Dropbox folder. There are many options but the ones I was more interested in were automated uploads to services such as Facebook, Flickr and Google +.
Wappwolf is also compatible with other cloud services like Box and Google Drive, so it is not restricted to Dropbox alone.
Here are the actions that can be added to a Dropbox folder:
Click on images to enlarge
As you can see there are quite a few options, but I'll create a simple one that could upload an image immediately to Facebook or Flickr.
First of all, let's handle Capture One Pro 8 and build a Process Recipe to upload an image directly to a Folder on Dropbox and at a suitable size for Facebook. Facebook recommends images to be either 720, 960 or 2048 pixels across, so it makes sense to pick one of these resolutions to avoid Facebook resampling the image.
To create a new Process Recipe, click on the + button in the Process Recipe tool and choose a suitable name.
Now in the Process Recipe tool, decide on the parameters for the output. Again Facebook recommends a JPEG file with the sRGB profile.
Facebook will compress JPEG files, so if you want to ensure maximum quality you could consider using PNG files instead. Capture One Pro 8 can process to both.
So let's build that in with the correct dimensions. Notice the Scale has been set to Width with a length of 2048 pixels. This means Capture One Pro 8 will automatically resize the width of the image to 2048 pixels.
The File tab has a crucial option that will make this process much easier. In the Root Folder drop-down menu, I have set the folder on my Dropbox that I want to automate. So, to clarify, I first made a folder on the Dropbox called Facebook Upload, and then chose that in the Root Folder drop-down menu.
This simply means, that when selecting this Process Recipe, images will always be saved directly into this folder.
You could explore further options in the other tabs if you wish, like adding a watermark to your image, like your copyright information or company logo.
Test the recipe by selecting an image and choosing File>Process, and make sure the image goes to the Dropbox folder.
Next we need to automate the process. Browse to wappwolf.com and Login/Sign up.
You will be taken through the process to connect Wappwolf to your Dropbox.
Once Wappwolf and Dropbox are connected, you simply go through a process of choosing a folder on your Dropbox and what you want to happen when a file arrives there. You can see below the folder Facebook upload.
After selecting that folder, you can then decide on the automated process. You will need to connect to other services (i.e Flickr, Facebook, Google + etc) to be able to continue.
For my automated process, I can also make a new Album and apply some rules to a comment if necessary.
Once the automation has been set, you will see a summary of it and any other automations you have created.
Capture One Dropbox App
Now to upload an image to Facebook, all I have to do is select one or more of them in Capture One Pro 8, choose the Facebook Auto Upload Process Recipe and process out! Don't forget CMD-D or CTRL-D is a handy shortcut for that.
Here is an example:
It could be very useful to have automated features like this in the cloud. If you know of any more, please comment! It would be extremely easy to setup different Process Recipes for other automated actions.
Best regards,
David
David Grover
David Grover is part of the Capture One team, bringing you help, advice and education on a variety of subjects and platforms. David can be found on most weeks delivering live Capture One Webinars or anytime on our YouTube Channel.
Follow David Grover
LOS ANGELES--(BUSINESS WIRE)--X1®, the global leader in remote preservation and collection software, today announced the extension of its groundbreaking X1 Enterprise Platform to include preserving and collecting data from network file shares and cloud storage platforms Dropbox® and OneDrive®. These new capabilities allow X1 Enterprise to remotely capture not just laptop and desktop data – including Mac and Windows – as well as Office365 and Exchange, but cloud and on-premise file share data as part of any legal proceeding or investigation.
Counting more than 500 million active users each, Dropbox and OneDrive represent two of the most widely used cloud storage platforms in the world today. Their low cost, massive scalability and ease-of-use make them wildly popular amongst corporate employees – whether corporate IT supports them or is even aware of their use. For this reason, along with corporate file shares, Dropbox and OneDrive have become key repositories of Electronically Stored Information (ESI) required to be preserved and collected for legal proceedings and investigations. Collecting ESI from any of these sources has been a major challenge for corporations and their outside counsel and service providers.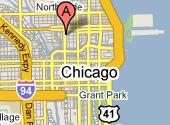 "With X1, we can index the critical data in-place, search, analyze, and categorize the data right away, experiencing actual insight into the data before it leaves the door of the company firewall," said Adam Rogers, Senior Forensic Analyst at Complete Discovery Source. "The custodians don't have to be on a VPN or a single company network, X1 is able to reach out to every laptop and desktop and index the data regardless of whether it's on the company network or not. It's an effective streamlined process that can all happen within the course of several days with a one click upload of the collected data to the Relativity workspace saving clients time and money."
X1's unique index and search in-place technology allows organizations to remotely process their distributed data in place, in parallel on each machine, without the need to wildly overcollect by forensically imaging the data which must then be taken back to a central location for processing. This streamlined workflow enables X1 to address multiple file servers at once up to hundreds of terabytes in size. Such an innovative architecture also enables fast and accurate search and analysis across large Dropbox, OneDrive and network file share deployments.
"With the release of X1 Enterprise v3.3, X1 has drastically increased the data sources it supports," said Craig Carpenter, CEO at X1. "Preserving and collecting from network and cloud storage has been very difficult for corporations to manage. With the X1 Enterprise Platform's support for Dropbox, OneDrive and network file shares, X1 customers and channel partners can now easily and remotely manage a major pain point with legacy eDiscovery collection methods and tools.'
The X1 Enterprise Platform is available now from X1 and its global channel network on-premise or in the cloud. For more details, please visit www.x1.com/products/x1-enterprise/.
About X1
Capture One Dropbox Free
X1is the global leader in remote preservation and collection software. With more than 600,000 users in 20,000 different organizations globally, X1 solutions address our clients' and users' mission-critical needs every day. Please contact X1 at [email protected] or visit www.x1.com for more information.