6.5 x 9 EDDM® POSTCARDS
• 1000 $119 • 2500 $209 • 5000 $295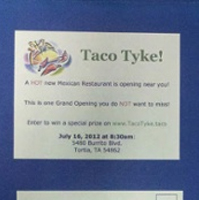 The beauty of EDDM is that you can send an oversize postcard so long as it fits the parameters of the program. However the most common size is 6.5 X 9 or 6 X 11. Of course, this doesn't mean that you can only send postcards. Customers can send everything from brochures to newsletters.
8.5 x 11 EDDM® POSTCARDS
• 1000 $175 • 2500 $295 • 5000 $435
Mailing address: 801 20th Street Bakersfield, CA 93301. Tel: 866.811.4266 E-mail: [email protected]
Compare our range of Postcards - EDDM products, with all the available sizes and finishing options. You can then see the price difference between any product variation. Upload your print-ready files when you've chosen the perfect finishing combination for your print.
6.5 x 12 EDDM® POSTCARDS
• 1000 $145 • 2500 $245 • 5000 $359
9 x 11 EDDM® POSTCARDS
• 1000 $187 • 2500 $315 • 5000 $459
Eddm Usps
8 x 10 EDDM® POSTCARDS
• 1000 $149 • 2500 $255 • 5000 $369
8 x 6.5 EDDM® POSTCARDS
• 1000 $109 • 2500 $189 • 5000 $265
OUR LARGEST EDDM® POSTCARDS 9x12 View our Latest Price EDDM POSTCARDS
The best prices online for Postcards! Plus we can place your Retail Indicia for you!
Description
We offer EDDM postcard printing and design. EDDM or "Every door direct mail" is a service provided by the USPS (United States Postal Service). What is EDDM? It is an affordable way to mail targeted (age, income, household size and area zip code) postcards.
The price as of Feb 2018 is approx. $0.178 cents per postcard (EDDM Retail Flats) EDDM postcards are special in size, the post office will only allow the discounted rate for select sizes.
You can find more information at Using every door direct mail, what is EDDM? (Opens a new tab)
Click here if you are looking for regular postcards.
Beez3. EDDM postcard printing is easy to use
1. No need to purchase a list of addresses
2. No need to use a permit
3. No need to address or put postage on the cards
Every Door Direct Mail
The postcard printing process
First, we recommend printing the largest size your budget can afford because your postage rate does not change big or small. Therefore larger cards are best because they stand out in a pile of mail. Next, you have to decide on an area you want to target. The usps offers a mapping tool to determine location, quantity and price of your mailing. You can find it here USPS mapping tool (Opens a new tab)
Once you've found your target area your mailer must be bundled with paperwork. As a result you will have to decide if you want us to package the cards for you (additional fees apply) or if you will do this yourself. Lastly, place your order online with a trusted printshop with all almost 20 years experience in printing and direct mail printing.
Cheapest Eddm Postcard Printing
Useful links for EDDM mailing
-We offer the most popular sizes in EDDM postcard mailing and printing but we can custom print a specific size based on the USPS "Dimensions and Physical Standards" chart. Follow this link for more information on sizes and specifications for EDDM postcards EDDM Sizes and specifications (Opens a new tab)
-Here's information on political mail printing EDDM and Political mailing (Opens a new tab)